In the recent years, the market has seen a paradigm shift that led to a massive overhaul in business ethos.With the advent of Technology and digitalization of organizations since the COVID – 19, the need of Business Analytics has gained more importance than ever.
Business Analytics provides number of benefits:
Collecting data from number of sources, processing it and converting it into useful insights is actually Business analytics. As a result of leveraging analytics, a company can predict future events related to its business, such as market trends, consumer insights, and create more efficient processes that can lead to increased revenues.
With the data available, Business analytics analyze the past trends and predict the future events using descriptive, diagnostics, prescriptive and predictive analytics and help organization to take better decision.
Business analytics helps in personalization of customer experience by collecting consumer data from different channels link social media, e-commerce so that organization can take decision, minimize the risks.
Core Skills for Business Analytics Professional:
Some of the core skills that that Business Analytics Professional should have are below: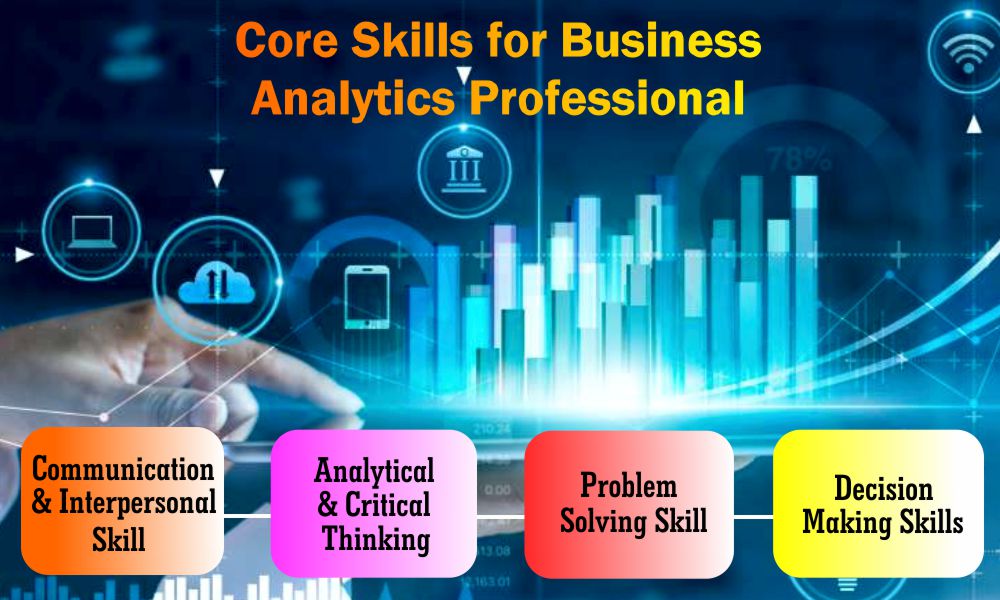 Communication and Interpersonal Skill:
Being understood is as important as understanding. Business analyst uses written and verbal communication to convey ideas and opinions.  Business Analyst need to communication at various phases like when project is launched, while collecting requirements, while collaborating,  while validating final solutions and many more.
Analytical and Critical Thinking 
A business analyst must analyze and translate the requirements specifically. Before arriving at any solution business analyst must think critically and assess multiple options.
Problem Solving Skill
Business Analytics Professionals use a combination of logical thinking, predictive analytics and statistics to give solution for any problems and helps in business growth.  Business Analyst connects dot and turn data into solutions.
Decision- Making Skills
Business Analyst decisions directly or indirectly impacts organization growth. Thus, it is important for business analyst to think of all the aspects before giving any decision.
Technical Skill for Business Analytics Professional
Some of the technical skills required to become a good business analytics professional: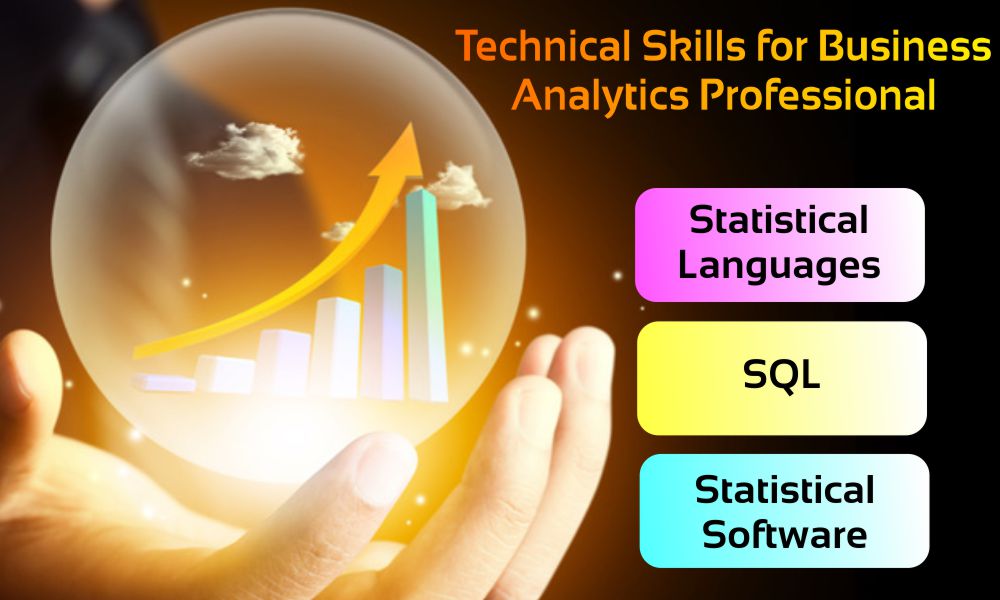 SQL :
SQL is the coding language of databases and one of the most important tools in an analytics professional's toolkit. Professionals write SQL queries to extract and analyze data from the transactions database and develop visualizations to present to stakeholders.
Statistical Languages:
The most common statistical languages in used in analytics are R (for statistical analysis) and Python (for general programming)
Statistical Software :
Business analyst must know at least one of statistical software (SPSS, SAS, Sage, Mathematica, etc) to import data that have been collected and perform analysis
Business Analyst career paths :
Any organization offer many opportunities to pursue  on the way and become a business  analyst. Some avenues you can pursue on the business analyst career path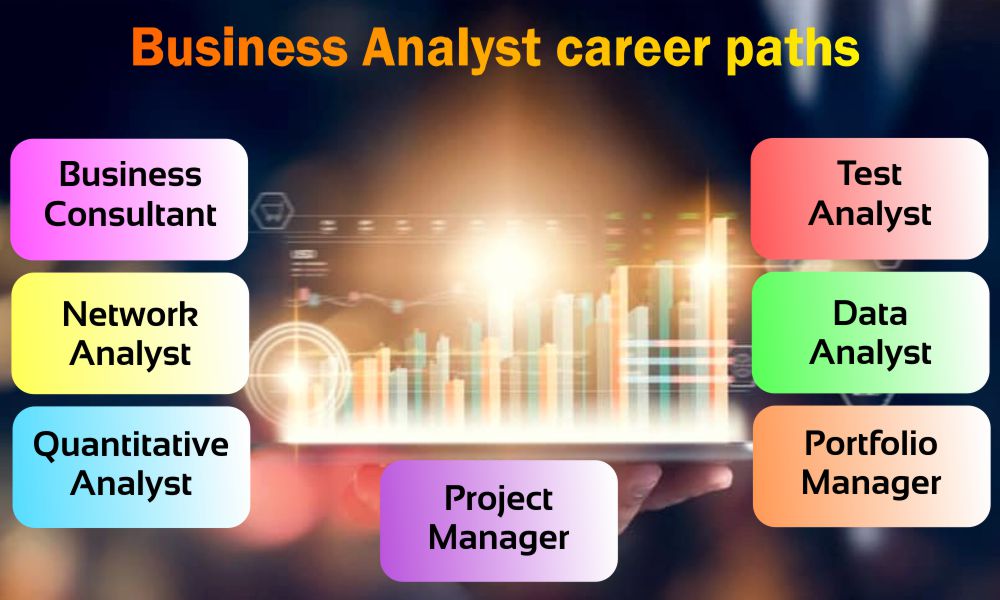 Business consultant
Network analyst
Quantitative analyst
Test analyst
Data analyst
Portfolio manager
Project manager
Conclusion
In future, the business analyst demand will increase. But to become a business
analyst, one must be a good analytical thinker, must be good at solving puzzle, can find solutions to problemand are not afraid to take technology head-on.
Written By: Sakshi Shukla  (Student of Dronacharya Group of Institutions)